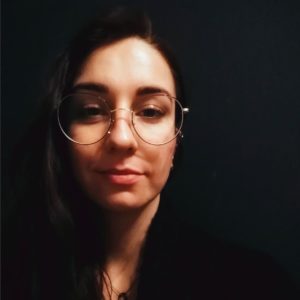 Maja Toczona – Wal, art historian. Since 2014, an employee of the Regional Museum in Krasnystaw In the Ancient and Sacred Art Department. Since April 2021 also employee of Biłgoraj Land Museum in Biłgoraj in Art Department.
During almost 7 years of work curator of dozen of temporary exhibitions in MRK not only organized based on our art collecition, but other Polish institutions and private collections as well.
Mostly interested in macabre, death and occult in art, as well as sepulcral art. Lately I have been trying my best managing  working with very diversive fields of art – 16th century Netherland  protestant book graphics and, on the other hand, 20th century abstract art of Polish painter and sculptor, Stefan Knapp.
I am participating in GPD 2021 due to the possibility to learn from more experienced specialists. Project is also a chance to establish cooperation between the MRK and bigger/foreign institutions.